We visited Koli National Park and hiked to the highest point in southern Finland, about 350 meters above sea level. The scenery around Koli is considered to be some of the most beautiful in Finland.
The lakes still had a lot of ice on them and there was a stiff wind on the top of the peak, but it did not prevent us from enjoying the panoramic view.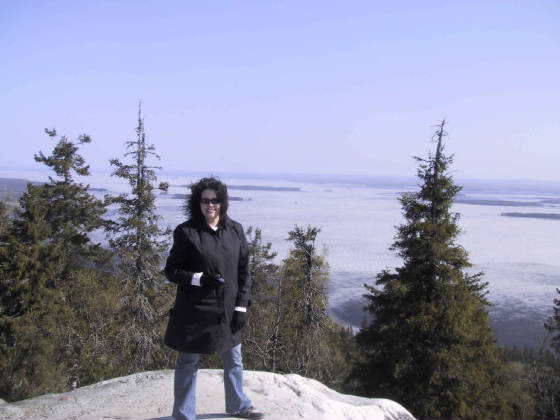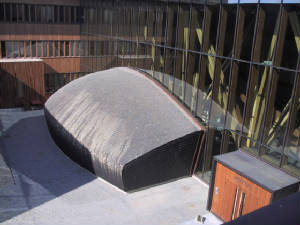 The Koli National Park is managed by the Finnish Forest Research Institute, (METLA), and we got to visit their offices in Joensuu. The METLA office is largest wooden building in Finland and it includes an oddly shaped conference/classroom as seen here.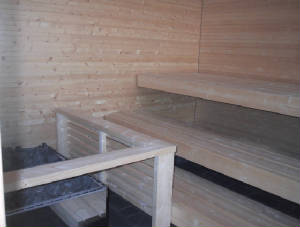 The Metla building also had to have a sauna. In fact, it was the largest one that we found in Finland, a three tiered bench version with a wide heated rock area.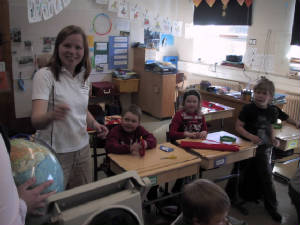 We had a chance to drop in on Sini at the school where she teaches. We showed her class where we live in the USA on the globe. They also treated us with a song and we all got a chance to help fill out the chorus.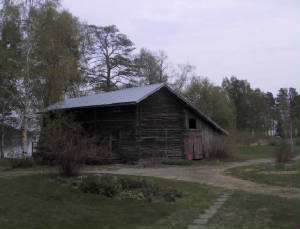 On the night before we were to leave, the Joensuu clubs arranged for us to stay in a unique hotel close to the Kuopio airport. They said it was a farm, but when we drove up we were amazed at how rustic the bunk house really was.
Although the outside looked a bit shakey, the inside was very comfortable and we had a great meal in the adjoining dining room. We finished the evening with a campfire and a few celebration drinks before turning in for the night.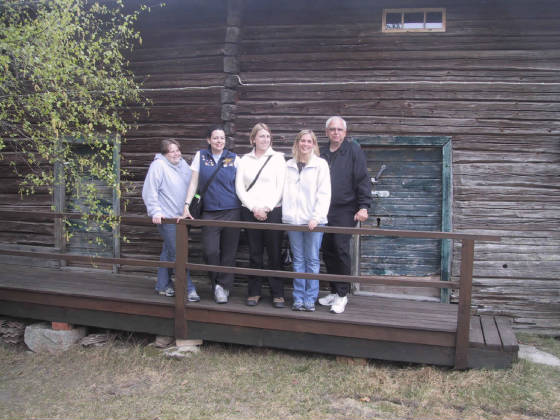 Panu, the Finnish GSE district chair, treated us to a great breakfast at the airport prior to our departure. Since the airport diner was closed, he prepared a little picnic breakfast feast for us and we really enjoyed it. We really have to thank Panu for his care and consideration of the team during our stay. He called often to check on our status and he was always thinking way ahead of us!