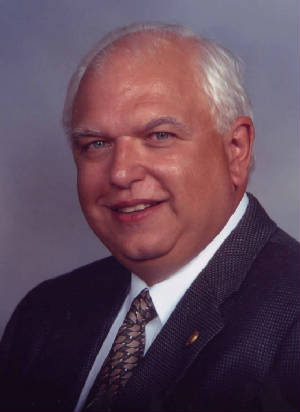 (570) 271-2208
209 Water St
Danville PA 17821
tracy_johnson@merck.com

Tracy Johnson is a Senior Analyst with Merck, a pharmaceutical manufacturing company in Riverside, PA. Originally, a native of Florida, Tracy has lived and worked in Indiana, North Carolina, Texas and Tennessee. She has lived and worked in the local area for 7 years.

Her interests include reading, hiking, camping, biking, swimming, scuba diving, travel and gardening. She has traveled extensively in Mexico and briefly visited Sweden, but this is her first opportunity to visit Finland. Having been an exchange student many years ago, she appreciates the value that international travel and exchange brings to both visitors and hosts. She is particularly interested in spending time with Finns in their homes as well as visiting Finnish businesses and manufacturers.


She obtained a bachelor's degree in environmental and civil engineering from
Vanderbilt
University
in 1991 and since then has worked in a variety of positions related to environmental protection. Most recently, she has taken a new job working with eliminating inefficiencies in manufacturing processes as part of a worldwide deployment of lean manufacturing principles and Six Sigma process improvement methodologies.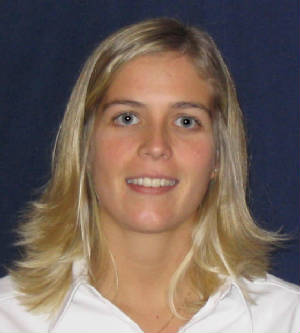 Christine Verdier is currently a Legislative Assistant to Pennsylvania State Representative David Argall. Christine has held this position since her graduation from Cedar Crest College in 1999.

She has been active with the Republican Party on all levels of government. She has held many local political positions and is currently the Chair of the Pennsylvania Young Republican Association. Christine has served as Rep. Argall's campaign treasurer since 1999 and has been instrumental in his re-campaigns in 2000, 2002 and 2004, along with many other campaigns for local and national government office.


Christine had been a part of a 1997 historical exchange team with Cedar Crest to visit with German students and discuss the Holocaust in
Berlin
and
Weimar, Germany
. With this background, Christine is excited to participate in the GSE in
Finland
to learn about and experience first hand the Finnish livelihood and culture.
In her spare time (which there is not much of in even years), Christine is an active member of the Tamaqua Lions Club, takes long walks with her rescued beagle mix, Shadow, and scrap booking her travels.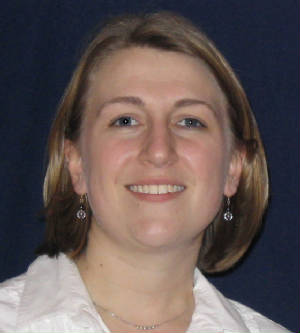 Bob Lombard is now in his 20th year serving as a member of the Berwick Rotary Club. Bob is a Past President and has been Club Secretary for the past seven years.


Bob is quite familiar with the GSE program. He has participated as a host for visiting team members from nine countries in his home in Berwick. He and his wife Cindy have also hosted youth exchange students from France and Sweden.

Bob works as an engineer assigned as a business analyst in the Information Solutions Group at PPL, an electric utility in Northeastern Pennsylvania. He has over 25 years experience in the nuclear power industry, in the areas of process computer and business software design, testing, and maintenance.

The Lombard's have raised two sons, Scott, an Electrical Engineer, and Craig, a Financial Analyst. In his free time, Bob enjoys golf, computers, music, and traveling.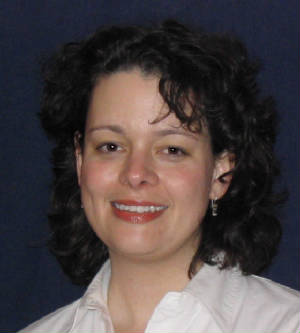 Erica Herb
is a registered nurse on a surgical intensive care unit at
Penn
State
Milton
S.
Hershey
Medical
Center
. She received her bachelor degree in nursing from
Mansfield
University
five years ago and currently was accepted into graduate school at
Penn
State
University
. She plans to study for her master degree in nursing and practice as a nurse practitioner.
At work, she is active in the Quality of Worklife Committee, which focuses on the retention and recruitment of nurses. She is a group leader to a team of nurses that delivers patient care in a team fashion. She is enthusiastic to meet various medical professionals in
Finland
and learn more about
Finland
's Healthcare System.
On a personal note, Erica became engaged to Andrew Smeltz in the past year. They are the proud owners of a two-year-old cat named Nixie. In her spare time, Erica enjoys reading, listening to music and watching movies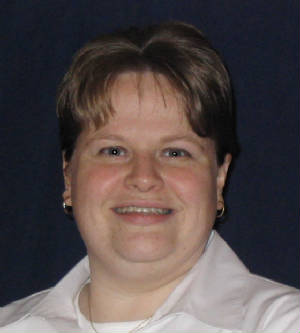 Jacquie Titus is a twenty-six year old Pediatric Occupational Therapist at the Janet Weis Children Hospital in Danville, Pennsylvania. She has been an Occupational Therapist for the past three years; she began working with children in the spring of 2005.

She graduated from Thomas Jefferson University in Philadelphia, Pennsylvania with a B.S. degree in Occupational Therapy. During college, Jacquie participated in many volunteer groups and received her University's Student Life award for the service projects she completed in Philadelphia.


(717) 802-0685
5257 Deerfield Ave
Mechanicsburg, Pa 17050
jacquie.titus@gmail.com

Jacquie is the youngest of six children in her family and loves to be around people. Her interests include cooking, sewing, crafts, volunteering, biking, hiking, boating, and traveling. She has been to 39 states in the USA and to Canada. She is very excited for this opportunity to travel to Finland for her first European stamp in her passport.