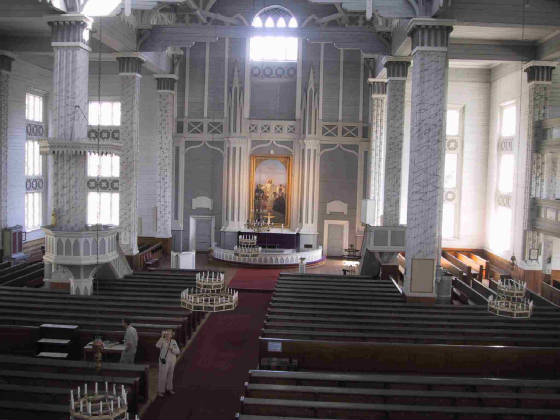 We have visited many old Lutheran churches during our stay here so far, but this church turns out to be the largest standing wooden church in the world. There is room for 3000 in the pews and another 2000 standing room. The church is only open in the summer do to the costs and mechanics of trying to heat it in the winter.
The castle below is in the town of Savonlinna. It was built along the banks of one of the narrowest points between the lakes of the region where ships had to pass to get to the see. The castle was made of stone and also must have been very cold to stay at in the winter.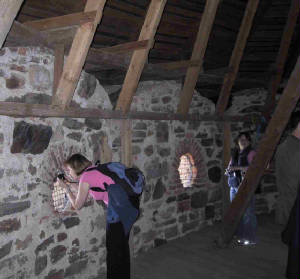 Here, Jacque and Christine check out the views from the castle tower.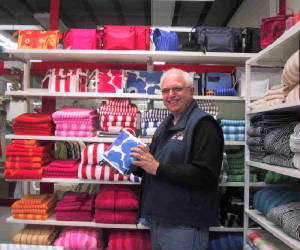 Bob is not much of a shopper, but he poses here for a picture in the Marimekko outlet store that the rest of the team could not pass by.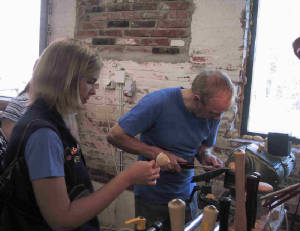 The Kitee area has many fine wood workers and artists. We stopped at this shop and had a demonstration of how pine logs are turned into toys and pieces of art.
Here Christine discusses the fine are of Moonshining with her host. The Kitee area was known for it's illegal brew in the past. Today the powerful potion is made legally and sold in the state stores.
Below, typical Finnish sunset.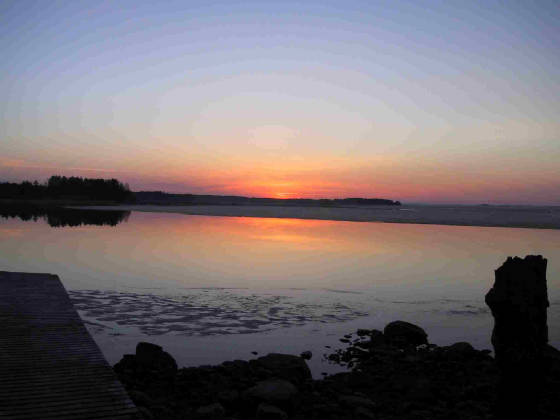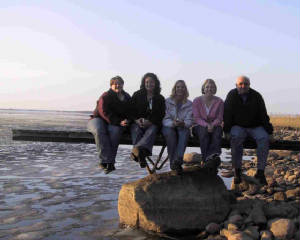 A team photo resting on the dock over the melting ice.